Dance in India has an unbroken tradition of over 2,000 years. The themes are derived from mythology and classical literature, whereby the two main dance forms are classical and folk. Classical dance forms are based on ancient dance discipline and have a set of protocols of presentation. Important among them are Bharatanatyam, Kathakali, Kathak, Manipuri, Kuchipudi and Odissi to name a few. Bharatanatyam – though it derives its roots from the State of Tamil Nadu, has today become a globally recognized dance form.
Performing arts are a form of art in which artists use their voices and/or their bodies, often in relation to other objects, to convey artistic expression. It is different from visual arts, which is when artists use paint/canvas or various materials to create physical or static art objects. Performing arts include several disciplines, each performed before a live audience.
The three quintessential ingredients of Performing Arts are Dance, Music and Theatre.
About UCPA
O
ver 17 years of service to the wonderful world of art.  India's own precious art, the art of Bharatanatyam!
UTTARAA CENTER FOR PERFORMING ARTS
 was established in the year 1999 in Hyderabad to impart training on Bharatanatyam in its purest art form.  In fact, the institution has been termed as Kalakshetara of Hyderabad by none other than the renowned musician Shri Nookala Chinna Sathyanarayana.
The institution has produced several highly talented young dancers and musicians in a short span of time whose achievements speaks volumes about the institution.  These achievements include CCRT Scholarship in Bharatnatyam and Flute, prizes in music and dance competition, awards from various organizations, solo performances, Arangetrams and a lot more.
The rare combination of music and dance at the institution has led to the choreography of a highly innovative item called "Wind and Earth" – Flute Versus Dance, a unique Jugal Bandi in which a group of dancers perform in a graceful rhythmic pattern in tandem with the synchronized musical phrases played by a group of flutists.  The institution under Geetha's guidance today, trains students only in Bharatanatyam. Some of the students from this institute who won laurels at various places in India include Geetha Krishna, Rishika, Priyanka, Suvarchala, Sneha, Arpita, Amrutha, Shrikari, Sushmitha, Amulya and Aditi.
To date, the institution has completed twelve Arangetrams of its students since its inception.
About the Founder Director
"Abhinaya Kala Ratna" Geetha Ganesan is one of the few young Bharatanatyam Artists of the present generation, who has also been acclaimed as an accomplished Dancer, Dance Guru, Nattuvanar and a vocalist.  With her innate talent and years of experience as a performing artiste, Geetha has matured into one of the finest Bharatanatyam dancers of today. Her Abhinaya speaks volumes about her mimetic prowess and she is well known for her high creativity and novelty in presentation.
A recipient of the scholarship from the Human Resources Development Dept., Govt. of India, Geetha, had her initial training in Bharatanatyam under Guru Sri. P.R. Balakrishnan, and has ever since been under the guidance of Guru Sri. V.S.Ramamurthy & Guru Smt. Manjula Ramaswamy (Directors, Sri Rama Nataka Niketan), Hyderabad.  Geetha has also further trained under Smt. Savitri Jagannatha Rao (Chennai) for Nrtya and Smt.Priyadarshini Govind (Chennai) for Abhinaya and has received guidance from Prof. C.V. Chandrasekhar and Smt. Kalanidhi Narayan(Chennai).
Vocal Skills
Geetha has also been highly acclaimed for her melodious singing skills. She is one of the very few Bharatanatyam teachers who does Nattuvangam and also sings for the recitals of her students.  She has been trained in her childhood by Brahmasri Kollegal R. Subramanyam in Hyderabad for over four years.
Thereafter she moved towards the dancing profession completely. Veteran musician Smt. Prema Ramamurthy has accompanied her to render the vocal support and also helped her with music for some of the choreographies. Having lived with Premas music for more than a decade now, Geetha has accepted her with gratitude as her manasika Guru.  Presently, she is under the guidance of Smt. Jayamani Narasimham, a noted Vocalist from Hyderabad.
Basics of Bharatanatyam
Geetha has authored a book – 'BASICS OF BHARATANATYAM' – printed by UTTARAA PUBLICATIONS in April 2004.
The thought of bringing out a book occurred to Geetha, when she was compiling the notes for her students for these exams. The information the students needed were not available concisely in a single book. That impelled Geetha the idea of providing all the required data in a form of a single book, which would be helpful for beginners in general and for all those students who may be appearing for these exams.  The book deals with various topics like – description of terms used in Bharatanatyam, the various hand gestures, positions of feet, neck, etc. that are essential for a beginner.  Other aspects like – the Adavus, Rasa and Bhava, the repertoire of Bharatnatyam, Tala system have been covered in brief.
This book is also useful for students appearing for the Akhil Bharatiya Gandharva Mahavidyalay (ABGMV) exams in Bharatanatyam – Prarambik, Praveshika (I & II).  Insights into other classical dance forms of India and an introduction to some famous Gurus and institutions have also been highlighted in this book.
Students
The institution has produced several highly talented young dancers in a short span of time whose achievements speaks volumes about the institution.  These achievements include CCRT Scholarship in Bharatanatyam, prizes in dance competitions, awards from various organizations, solo performances, Arangetrams etc.
Achievements
Kalashetra of Hyderabad – Eminent artistes likened UCPA as Kalashetra of Hyderabad.
Appreciations from eminent gurus from various parts of the country
Executive Team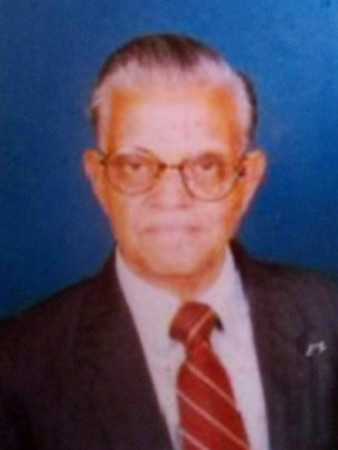 Guruswamy Ganesan, President
Shri G. Ganesan has more than four decades of experience as a senior banker and has held a position of importance as General Manager & C.G.M., State Bank of Hyderabad, Chief General Manager, State Bank of Saurashtra, State Bank of Indore, State Bank of Travancore and State Bank of Bikaner & Jaipur. He has also held the position of being a Chairman with the Banking Services Recruitment Board, Jaipur.
With a keen interest to promote arts and culture, he has served as the President, South Indian Cultural Association (SICA), Hyderabad. As a connoisseur of performing arts, he is associated with UCPA in the capacity of a President, to serve the cause of promoting and preserving our rich culture and tradition for posterity.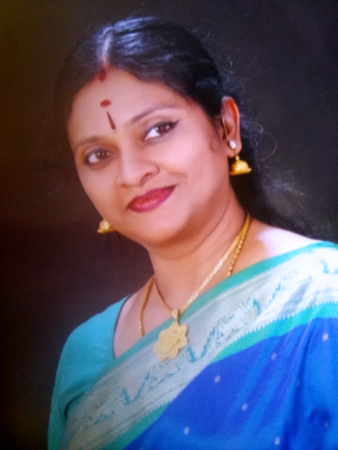 Geetha Ganesan, Founder Director
Geetha Ganesan is one of the versatile Bharatanatyam artistes of today.  With an experience of over 25 years as a performing artiste and 15 years as a 'Naatyacharya' (Dance instructor), Geetha has earned a name for her creativity, choreography and novelty in her genre of dance. Apart from holding a Master's Degree in Performing Arts (MPA) from the Central University, Hyderabad, Geetha also is an 'A' grade artiste of Doordarshan and Dept. of Culture and has given many performances for the Regional as well as the National Program of Dance (Doordarshan).
Geetha has participated in several prestigious festivals at different venues across the country and also in the USA, Norway, Spain and Sri Lanka. Many of her students from UCPA – apart from winning titles, awards and first prizes in several National level competitions – are also central Government Scholarship(CCRT) holders in Dance. Geetha, a trained Carnatic vocalist, has also authored a book 'Basics of Bharatanatyam' for beginners.
As a performer, teacher, choreographer, vocalist and a Nattuvanar, Geetha has been highly acclaimed as a unique multi-talented personality in the field of performing Arts today.
Visit Geetha Ganesan's website to know more…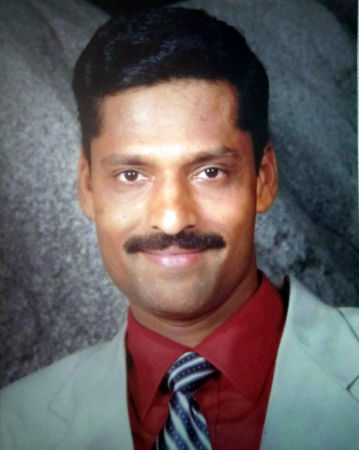 Hari Sankar, Co-Founder
Hari Sankar is Commerce Graduate with over 15 years of experience in a corporate working environment. Hari has handled various portfolios like Sales Administration, Business Development, Product Development, Customer Service and IT support activities. Hari has been an active member handling corporate social responsibility activities in Hyderabad. With his flair for "giving back to society", he takes every possible opportunity to serve the society in one way or other. 
At UCPA, Hari is the principal coordinator for social responsibility activities.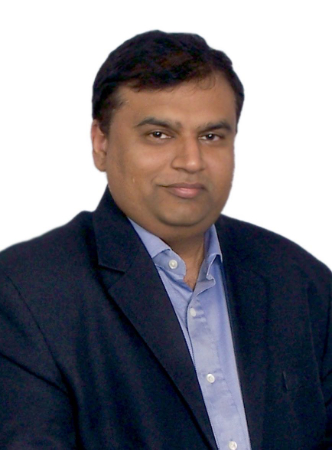 Guruprasad Deshpande, Co-Founder
Guruprasad Deshpande comes in with 20+ years of varied global experience in Enterprise Sales, Business Development and new account acquisitions.  An MBA by profession – Guru has worked in many esteemed organizations like Tata Elxsi, Oracle Financials,  Talisma Corporation & Campus Management.
He has led various teams and organizations through the pinnacle of success through planned strategies and innovative business models. Guru has helped many organizations' to open up doors globally for their respective businesses.
He is well recognized in the Higher Education & Corporate fraternity today as a thought leader, with tremendous insight into the challenges faced, worldwide.
A globetrotter by profession, Guruprasad Deshpande believes in the tenet  – "There is no shortcut to success". An ardent lover of music, Guru is a passionate singer of Kishore Kumar melodies.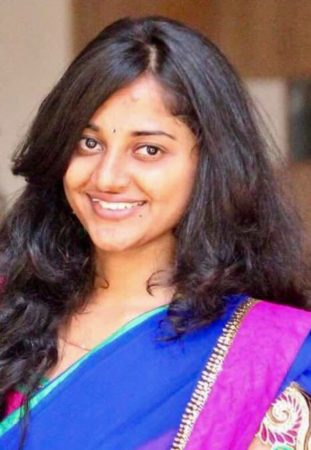 Rishika Venkatesh Kumar, Head-Global Operations
A Software engineer by profession, Rishika Venkatesh is associated with UCPA for the past 16 years and has been a promising student of Guru Smt. Geetha Ganesan. Rishika has performed both individually and as part of her Guru's dance troupe at several prestigious venues, and has over 100 stage shows to her credit.  She started her training in Bharatanatyam in the early 2001 and has ever since been performing. She completed her arangetram at a very tender age of twelve under the gracious presence of Smt. Chitra Viswesaran. She is also an 'A' grade artiste of Doordarshan.
Endowed with natural grace, Rishika is well known for maturity in performing. She has been steadily developing a unique niche for herself in the field of dance and,  has also won great appreciation for her neatness in the execution of Adavus and her refined Abhinaya.
Apart from being a danseuse, Rishika has worked in Wipro and currently she is an entrepreneur for many businesses. At UCPA, she is responsible for driving the global operations including marketing and outreach functions.
Years of Collective Wisdom